Brecht Andersch
Brecht Andersch
 is a writer, filmmaker, film curator, and a projectionist at SFMOMA. A co-founder of the Austin Film Society in 1985, he currently serves as Board Chair of the Bay Area-based Film on Film Foundation, whose mission is to encourage the appreciation of projected celluloid motion picture film as central to the cinematic experience. Since May '07, he has curated the on-going FOFF series "Radical Strategies," including rare screenings of Jean-Isidore Isou's
Venom & Eternity
, Yoshishige Yoshida's
Eros Plus Massacre
, and Joseph Losey's
Accident
. After joining the OPEN SPACE discussion of
Berlin Alexanderplatz
 in the blog's early days in 2008, Andersch continued to contribute articles on SFMOMA film shows before becoming an OPEN SPACE columnist in 2010. He spent much of 2009 also writing the weekly column "
Highly Recommended!
", focusing on the Bay Area repertory film scene, for the
Film on Film website
. As an actor, Andersch appeared as the "Dostoyevsky Wannabee" in Richard Linklater's
Slacker
(1991). His interview with Stan Brakhage appeared in
Radical Light: Alternative Film and Video in the San Francisco Bay Area, 1945-2000
, published by University of California Press in 2010. Andersch is currently putting finishing touches on a low-budget feature-film amalgamating influences ranging from Cassavetes to the lyrical experimental mode of Brakhage and Baillie. Photographed in 16mm black & white, it's scheduled for release in 2020.
JOKER and Its Discontents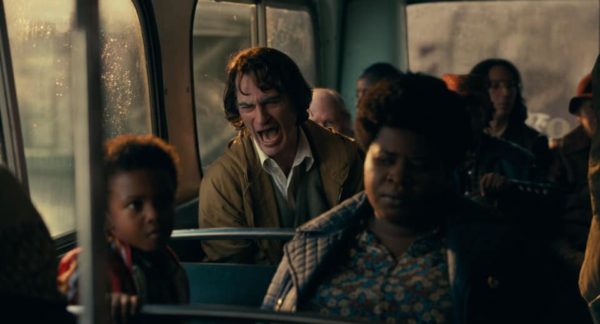 Posted on February 03, 2020