April 30, 2016
up next in da bae
here are some bay area artists next on my radar  ^_^ they're tight
alyssa lempesis
she's got a show at alterspace that'll run til may 14. 🙂
here's a lil preview of her show, Gulp, inspired by da underwater abyss.
she makes really weird shit out of everyday, but out of the ordinary material. (like fresh wool mixed with metallics).
her style is hella sensual and grimy, sparkly and grotesque at the same time. ((i lahv it))
alterspace.co/exhibitions/alyssa-lempesis-gulp
alyssalempesis.com

some stop motion action.. very tedious but sick in the end


she uses rat bones freshly picked from owl pellets

 <3
shot in
photo series by Julian Genilla
https://www.instagram.com/forthetourists/

---
smooi
"life has been really chaotic lately"
www.streetartsf.com/tag/smooi/
instagram.com/smooikid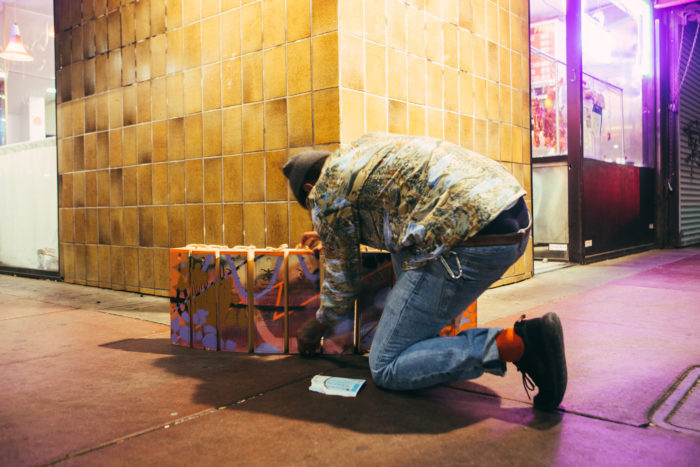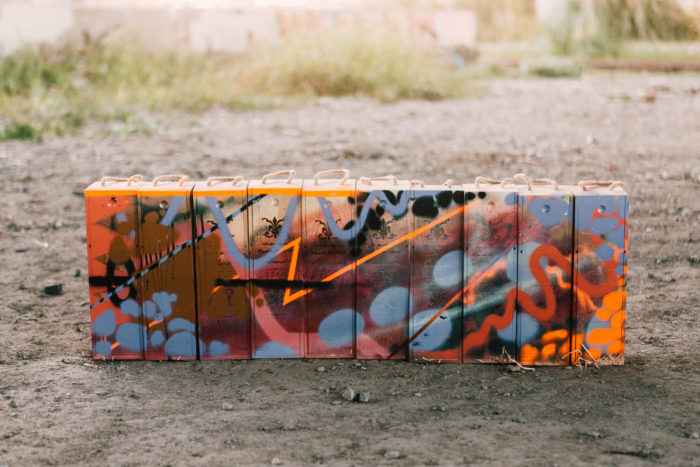 photoseries by amir aziz
---
queens d. light + house of malico
Queens D. Light
is a bay area-based musician and performing artist.  her live sets are very rare and ritual based.
Here is her newest single "Queen of Zamunda" off her up and coming project, The Flavor of Green.
It's an exploration of value within a society that puts financial gain over things that are natural.
Alsooo, The House of Malico just dropped this new photo series called "Rites of Passage". Peep it here:
---
Duckwrth

photos by mancy gant
duckwrth is everywhere. he used to be in the bay a whooooole lot and still comes back often to play shows.
i don't know how to explain his music. it's indie-esque hip hop, but his smooth, thoughtful, realass, sometimes dark raps over clappin ass multilayered production is edgy and has bounce. it's weird cos we can get down and funky with his music as well as mosh.   #yeomp #revolutionary #wow #outofdisworld
just sent me this track. it's so lit.
DUCKWRTH – WELL SPOKEN (prod. Ru ARE YOU)
T___T WOW HOW EXCLUSIVE.  <3 <3
If you fuck with his music, here is some more.
---
sirena victima
these chicks are hella rad.  sirena victima  is a gloomy but enthusiastic poppy post-punk all fem trio.
sounds kinda like low fi bare bones surf grunge; esp w/ sludge guitar riffs complimented by mellow melodic vocals.
you can think: droll sounds of Olympia noise-punk but filtered through the California sun.
check out their ep here: https://sirenavictima.bandcamp.com/releases
they're recording an album right now that will come out this year.  but they're tight live so try to catch them playin a show in sf. (next one is at the rickshaw)

sirena victima drawing by myself (besame)
---
dayvid michael

dayvid michael rapping at the soundlot sd festival. shot by veeej 
oakland native rapper, dayvid michael just put out a track with Saba (chicago). dayvid has been experimenting with his production and vocals lately. an atypical sound for hiphop mos definitely, which i like. >:]
Listen heree
---
jjaahz / jewsh
is an artist based in the Bay Area with roots in Philly.
She dabbles in both art and music, a multi-talented individual indeed.
---
loady
sometimes goes by "cooth"
one of my favorite artists out of east oakland.
instagram.com/havecooth
twitter.com/loadylo
---
okay that's it bye
xo besame
follow my squad: levanguard.org   <333