March 02, 2016
yung dads of the bae area

Aite so. I turn a quarter century tmrw. Nd to celebrate the close of my early twenties, ima show ya'll a peek of what living in Oakland looks like as a yung dad.
So for my 1st piece, I'm gna bless Open Space +SFM0MA w/ the lowdown on our rare millennial artist subculture currently thriving in the Bay Area. It's pretty wild + colorful.
ps. if you get lost, pls refer to the glossary @ the end to clarify any unfamiliar slang/jargon
As my fellow dads, the Shade gurlz, have advised: if you don't record your own history, especially as young person of color, then your stories "won't exist beyond your lived experience."
I'm constantly surrounded by beautiful young creatives, cats, +dads. I'm tryna commemorate our scene in this moment in time because it's raw af.
So in lieu of documenting our lives, here are some of my favorite dads in the bae area.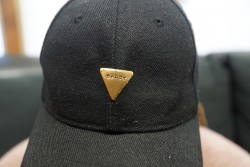 Being a yung dad is not an easy feat. Dads must be quick on their feet. They have to be dexterous—balanced, yet adept and driven. Yung dads are smooth. They are what you would imagine a real suave-ass dad to be like, but say 10 years younger, without children, and still ballin.


First step in being a solid-ass dad is to wake up early, get that cheddar, and stay flossin af. A real dad is not only a straight hustler, but also looks fly doin so.
To be a dad is to be iconic. A phenomenon.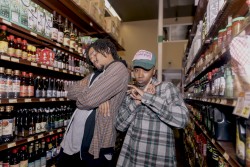 Of course, we only learn from the best. As much style as we draw from the streets and each other, one of our main inspirations definitely comes from the people who we look up to, the people who've preceded us.
In order to respect yourself as a dad, you gotta respect where you came from— your elders.
This is Gran + Papa. Our OG dads. Much of our style + swag comes frm them.


Being dads, we know that music is a significant factor in a happy life. Music is what gets every party poppin. Music heals the soul and gets you in the right groove—whether it's hella in yo feelins, or hella in yo booty. Either way, music is a vital part of everyday life for us dads.
Thus, as a yung dad, one is expected to keep up in relevant, clappin ass sounds.  Lucky for you, here is a playlist of tunes we've been into all this past month:
Todae's dads have been listening to a lot of trap music out of the ATL +the East Coast, as of late. We prefer tracks that have a knockin ass beat. Very powerful stuff. Music is very brucial to our existence.
Of course, any real dad is also finely in tune with their emotions. So you can find a couple tracks sprinkled in there that attest to the delicate sentimental water signs that many of us dads are.
Now of course, yung dads are commonly found partying.
But, if not in their natural nocturnal habitat, then they are usually just chilln, posted, or labbin in the stu.

Yung dads often take to their creative tendencies. A successful day for a dad includes at least one full lab session. A successful week for a dad entails labbin at least once, every dam dae. It's real, but it's the only sustainable way sometimes.
Sometimes you gotta push until you see results you want.

but it's pretty tight when you get it right

After all, it takes about ~7 yrs (or ~10,000 hrs) to rly master something—whether an art, job, or whatever.
Time is key.

And even though "starting something" can be daunting, and a fear of the unknown will often interfere with the initial 'getting things going' groove..
We recognize as yung dads that sumtimes u rly gotta 'NIKE JUS DO IT', suck it easy, and go for it.
Cos if you don't try then what's the point of life, rly?!
And even if life can be a struggle,
at least we keep it live.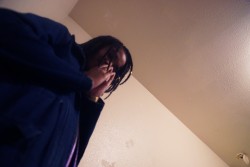 Have Fun, live life.
" LE VANGUARD "
xX protect the arts at all costs Xx
come party with us
slang bank:
dad
(n/adj)
person who acts chill like a dad. dad-like qualities. 
bae
(n/adj)
cute, a babe, the one you want to be your babe.
another way to spell "bay" but highlight the bae-ness of the bay area. 
cat
(n/adj)
someone who acts like a cat– chills too hard, sometimes flakey, hard to reach/catch.
af
(adv)
"as fuck" ; a hyperbole to add extra emphasis; comparable to "very"
ballin
(adj)
ballin like a nba superstar. superb on court, lookin fresh af, nd swimmin in $bandz$
cheddar
(n)
cheese, bread, dinero, $bandz$, cash money
flossin
(adj)
fly, lookin good, sharp, classy, clean af
 OG
 (n)
original gangsta , original 
 swag
 (n)
 swagger, style, steez, the way someone holds themselves up
poppin
(adj)
crackin/ craccin, clappin, knockin, smackin; an overall a positive experience
hella
(adv)
very, too much
brucial
(adj)
another way to spell crucial, but the way bluhds wuld pronounce the word
posted
(adj)
chilln/chilling, posted up at a spot, lounging, relaxing, maybe waiting on something, staying lowkey
labbin
(v)
labbing; or working on something. usually art, music, or other mental work
stu
(n)
short for "studio". (or "student", depends on context)
| | | | |
| --- | --- | --- | --- |
| |  # photo |  foto cred: |   |
| amir | 8-13, 47, 52-53 | "iconic/phenomenon" foto series, random party shots | amiraziz.me |
| loady |  1, 3-6, 14-18, 22-25, 26-32, 41, 50, 54 |  a lot of photos; Gran/Papa; labbin; 1st LVG print | twitter.com/loadylo |
| terrence |  2, 34, 36-40, 51 |  most of the porno bar photos | twitter.com/tfvckinmvck |
| jellyfish |  7, 19, 44 | randy partying photos | instagram.com/jamaljelllyfish |
| brendan | 20, 33 | still life | instagram.com/b.tidd |
| balake | 35, 42-43 | random photos partying | instagram.com/lijahsk8s |
| shade | 45, 49,  | idk who took these photos of shade | shadezine.com |
| yk | 46, 48 | Smooi by Amina; Grp shot (OMF) by Veeej  | youthfulkinfolk.com |